Kennedy Valve Celebrates EHS/HR Awareness Month with a Cookout
June 25, 2015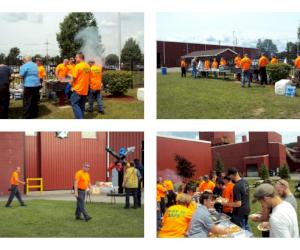 As part of their activities for the McWane EHS/HR month, Kennedy Valve held a cookout on June 18.  The Joint Health and Safety Committee, HR Group and Environmental Group cooked hamburgers and hot dogs with all the fixings.
The Environmental Group also created a game called Baggo where team members answered questions taken from the McWane Pure Safety training courses.  Team members got to through a bean bag for every question that answered correctly for a prize.
Everyone had a great time!