John Simpson P.E., ENV SP, NACE CT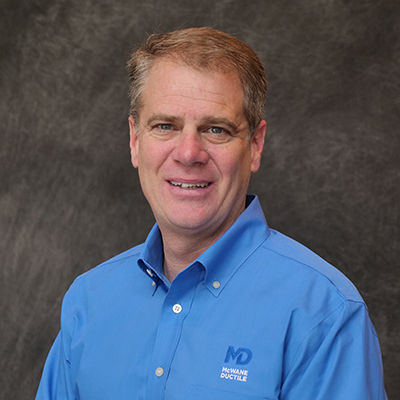 John Simpson, P.E., NACE CT, holds a B.S degree in Civil Engineering from the University of Tennessee, Knoxville. John is a Registered Professional Engineer in the state of Tennessee and Alabama and has over 10 year's experience as a civil consulting engineer. He also has over 12 year's experience in technical sales assisting engineering firms and water/wastewater utilities with value engineering projects. John is active in AWWA and has served on the board of TSPE and ASCE.  John presently holds membership in the National Society of Professional Engineers, American Society of Civil Engineers, and ACEC.
Presently John is a Regional Engineer for McWane Ductile. He assists engineering firms and water/wastewater utilities in value engineering on pipeline projects, education/clarification of specification issues, and conducts educational presentations on the proper selection of pipeline material both from the utility and engineering perspective.