Locking gaskets are the industry standard for dependable, reliable, and easy installation of Ductile iron pipe (DI pipe)  in 3-inch through 24-inch diameters. Locking gaskets for DI pipe have been around for more than 30 years and have been used in over one million push joint installations. However, as good as locking gaskets are in 3-inch through 24-inch, there were challenges involved when attempting to install in 30-inch and 36-inch diameter pipe. In this Iron Strong Blog, we will look at the various reason we do not make large-diameter locking gaskets for DI pipe.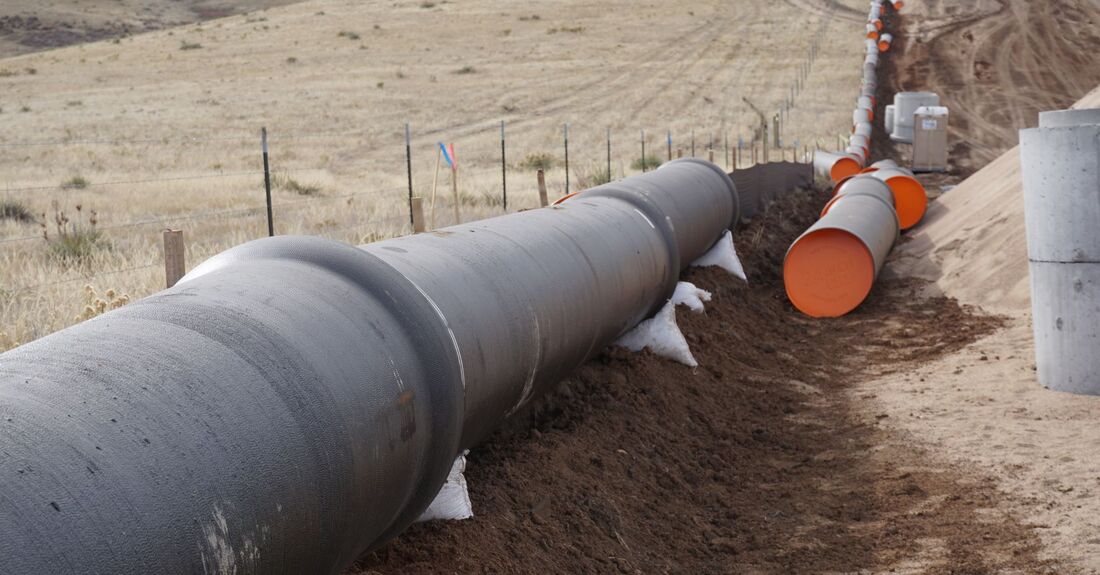 30-inch Tyton Joint Pipe in Denver, CO.
Others Tried and Failed
In the 1990s, other pipe manufacturers tried to supply larger diameter locking gaskets in hopes it would be as reliable and successful as the 24-inch and lower gaskets. Unfortunately, it was not. By the mid-2000's they were pretty much discontinued, and better alternate products were recommended instead. Now let's get into why McWane Ductile does not manufacture larger diameter locking gaskets.
Why Not?
Cost: Although we do not have an exact cost for locking gaskets in the 30 and 36-inch sizes, based on the percentage of increase between the smaller sizes that are available, they would price themselves out of range against comparable products for restraining Ductile iron pipe. They simply would not be cost-effective to manufacture.
Installation: There are many installation concerns and issues that arise when dealing with large diameter locking gaskets, such as: 
They are cumbersome, hard to handle, and difficult to install.
The ratio of metal locking segments to the amount of rubber in the gasket makes them difficult to work with and install. 
Because they are harder to install, larger locking gaskets have a higher potential of being rolled or dislodged during assembly.
Six-inch through 24-inch locking gaskets have 26 to 28 percent compression vs. 30-inch through 36-inch gaskets having a 42 to 53 percent compression. 
Larger gaskets require greater force to "push the pipe home" making a stiffness problem even worse.
The pipe must be installed perfectly, no resting the spigot on the bottom of the joint. The pipe must be installed straight and level. 
Colder temperatures just increase the risk of potential issues that exist with the large diameter gaskets. 
So, what would be a better alternative to large diameter gaskets?
We recommend using TR Flex® restrained joint pipe for large diameter restraint joint projects. It is a time-proven, trusted way to restrain Ductile iron pipe and fittings. TR Flex can be customized to meet any project's needs.
TR Flex Bell x TR Flex Plain-end pipe is a returnable product within the terms of sale when it has not been customized. Typically locking gaskets are non-returnable due to the unknown treatment and handling after delivery.
In addition, TR Flex pipe can be used in numerous installation applications including bridge crossings, pipe on supports/piers, and for Horizontal Directional Drilling, whereas locking gaskets cannot.  
Summary
Thanks for taking the time to read this Iron Strong Blog. I hope I have answered the question of "Why McWane Ductile does not make large-diameter locking gaskets" in a simple yet effective way. The use of locking gaskets for Ductile iron pipe is a great way to restrain your pipe joint as long as it's 24 inches and under. For anything above 24 inches, TR Flex will get the job done the right way.
Want more tips and instruction to help your team succeed in the field? 
We provide free training and education to suit your needs. Please contact your local McWane Ductile Sales Rep to request an in-person or virtual Lunch & Learn, a Day of Water, or on-site training before installing your next Ductile iron pipeline.
Check out our other digital offerings: