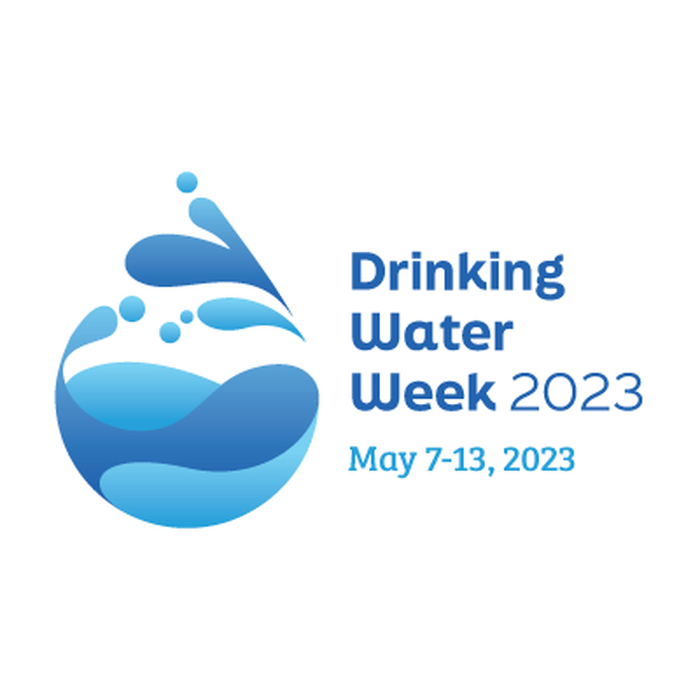 Today, I woke up, took a big sip of water to quench my thirst, fumbled into my dark kitchen to start a pot of coffee, then headed for the shower, as I do every workday. Then, I woke my two teenage children, who began their morning nearly identical to mine. Before leaving our house, we brushed our teeth, filled our giant reusable water bottles, and headed to work and school.
So, what's my point of all this? In our often-frantic daily routines, we rarely stop to think about something as simple as the water we consume daily. How does water get to our home? How do we know the water is clean and safe? Who's responsible for providing this critical need? With May 7th through the 13th, 2023, being Drinking Water Week, this #IronStrong Blog highlights the importance of water workers and simply sends a much-deserved thank you!
WHO ARE WATER WORKERS?
Water workers play a crucial part in maintaining our modern society, ensuring the delivery of clean and safe water to our homes and businesses. These professionals work in various roles, from treatment plant operators to utility managers and engineers. There are also pipeline construction and maintenance crews and manufacturers of waterworks products. Each has the goal of providing reliable and efficient water services to the communities they serve.
WHAT DO WATER WORKERS DO?
Keep the Water Safe -
One of the most important roles of water workers is operating and maintaining water treatment plants. Workers remove contaminants from raw water sources in these facilities so it is safe to drink. Operators must monitor the treatment process and adjust as needed to ensure the water meets strict quality standards set by regulatory agencies. This requires knowledge of chemistry, microbiology, engineering principles, and the ability to troubleshoot problems quickly.
Build and Maintain Infrastructure -
Water workers are responsible for designing and constructing new pipelines and treatment plants to meet the needs of growing communities. This includes regular upkeep and repair of the vast network of pipes, pumps, valves, hydrants, and other critical equipment that delivers water to end users.
Protect Communities -
Water utility managers must carefully balance customer demand, funds, and assets available to ensure everyone has access to clean, reliable, and affordable water service. They must also be vigilant for potential hazards and respond quickly to emergencies such as water main breaks or contamination events. There is no substitute for a reliable and durable water source in urgent times like fires, earthquakes, hurricanes, or other catastrophic events.
In addition to providing essential services to the public, water workers also manage limited resources while protecting the environment. Water utilities must carefully monitor the water supply and the needs of local ecosystems to ensure the environment remains protected and stabilized. Proper treatment of wastewater and disposal of treatment byproducts are critical to prevent pollution and provide for the safety of our waterways for future generations.
Provide Waterworks Products -
And then there are those (near and dear to my heart) who work in manufacturing and distribution. They develop, produce, and fulfill the need for durable products to build and support utilities. But not every water worker wears a hard hat. Thousands of people are working behind the scenes, from distributors to supply chain supervisors to plant managers, customer service, and business administration. They, too, are focused on the end goal of delivering clean, safe water to our communities. These manufacturing facilities provide thousands of American jobs and contribute millions of tax dollars to the U.S. economy and local communities.
WATER WORKERS ARE MORE VALUABLE THAN EVER
With the gradual acceptance of the need for investment in our water systems, the importance of water workers has become even more apparent in recent years. Aging pipelines, extreme weather events, and population growth have increasingly strained water resources. Water workers must be prepared to adapt to these challenges, implementing new technologies and strategies to ensure that water services remain reliable and sustainable.
Clearly crucial to public health and safety, water workers also provide valuable economic benefits to their communities. Reliable water services are essential for businesses of all kinds, from small startups to large industrial facilities, and can help attract new investment and jobs to a region. Water workers contribute to their communities' overall economic development and vitality by providing essential infrastructure services. Despite the challenges, these professionals remain committed to their goal, often working long hours in difficult conditions to keep the water flowing.
SHOW YOUR SUPPORT AND THANK A WATER WORKER
After sitting at my desk to write this blog with my fresh coffee and bottle of water, I again thought about how fortunate we are in our modern society. Water professionals have gone without due attention. They deserve gratitude for showing up and continuing their jobs in an often stressful and uncertain environment. Publicly saying thank you is a way to acknowledge their work and raise awareness.
Some great celebration ideas are found on the American Water Works Association (AWWA) website to help educate others, connect with the community, and promote employee morale. Also, think of ways to say thank you privately or internally. It doesn't have to be complicated—send a note or make a phone call. Saying thank you is free and meaningful; even firefighters need heroes!
Need Assistance with Your Waterworks Project?
If you have any questions regarding your water or wastewater infrastructure project, reach out to your local McWane Ductile representative. We have team members who've managed small and large water utility systems, served in engineering consulting firms, and bring decades of experience in solving field issues involving pipeline construction and operation. From design to submittal, to installation, we strive to provide education and assistance to water professionals throughout the water and wastewater industry.
Check Out All Our Digital Offerings