John Johnson, ENV SP, NACE CT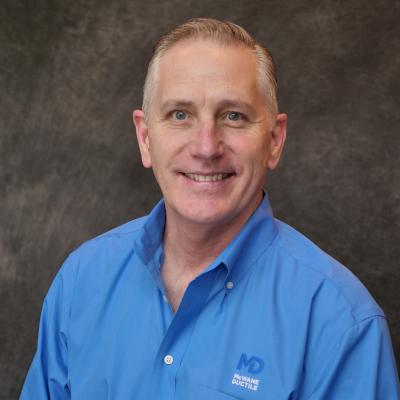 John Johnson, ENV SP, NACE CT, Regional Engineer has been with McWane Ductile since 2013, and in the waterworks industry for 20 years. Prior to McWane Ductile, Johnson was the western regional sales manager for a German pump manufacturer and the director of business development for a design-build contractor specializing in water and wastewater construction with $250 Million + revenue. John's professional designations include ENVISION SP and NACE INTL Corrosion Technician.
John graduated from San Diego State University with a B.S. in Management Information Systems. He is an active member of the Association of Civil Engineers (ASCE), American Water Works Association (AWWA) US Green Building Council (USGBC), and ASCE Seismic Task Committee.  He is also a frequent technical speaker at American Water Works (AWWA) and National Rural Water Association Conferences and provides technical presentations for Professional Development Hours (PDH) for industry engineers and Continuing Education Units (CEU) for industry operations staff. 
John is also a published author in the New England Water Works Association (NEWWA) Journal, Spring Issue How Ductile Iron Pipe Excels Within The ENVISION Rating System. John enjoys helping utilities learn how to support sustainability for future generations and educating others on how McWane Ductile can help them reach that goal.
John's favorite quote; "There is no limit to the amount of good you can do if you don't care who gets the credit." - Ronald Reagan