As many of us can attest, the last 24 months have been unlike any in recent memory regarding access to products and services critical to our daily lives. From food to vehicles to housing, we all experienced unprecedented shortages of items we usually took for granted. Planning was critical, waiting was often inevitable, and frustration was a reality as we were forced to change our expectations.
Unfortunately, the waterworks and water utility industry were not spared from the shortages of finished products essential to maintaining and expanding drinking water systems nationwide. This Iron Strong Blog will discuss McWane Ductile's present delivery window to the waterworks community and will correct myths and misconceptions that our Ductile iron pipe products are currently unattainable.
WHERE DID SUPPLY CHAIN ISSUES ORIGINATE?
Specific to Ductile iron pipe, several factors converged starting in early 2020 that negatively impacted availability and lead times. COVID Pandemic-related challenges, significant weather events affecting the U.S. Gulf Coast, labor shortages, and supply chain disruptions strained every segment of our economy for an extended period. These challenges were unprecedented and difficult to predict.
WHAT ACTIONS DID MCWANE DUCTILE TAKE?
McWane Ductile has been steadily implementing the plans outlined in the April 2022 communications. Significant capital investments in our domestic manufacturing facilities have positively impacted our ability to service new and ongoing strong customer demand. 
All three of our domestic pipe manufacturing facilities in Provo, Utah, Coshocton, Ohio, and Phillipsburg, New Jersey, have experienced strong results from the $60M in capital investments. While still in the middle of performing these initiatives, we are continuously evaluating the need for even further enhancements in our facilities to meet future demands and customer expectations.
McWane Ductile has also invested heavily in our people, and our partnership with our Steelworkers' Union is extremely healthy today. For example, our Ohio facility approved a new contract five months before expiration with a healthy wage increase to attract quality, safe, hardworking men and women who are proud to be #IronStrong. Our workforce also works occasional overtime to build inventory as we head into the busier summer construction months.
WHAT ARE THE POSITIVE RESULTS OF OUR ACTIONS FOR YOU?
At this point, you are probably waiting for the punch line or the reality of this posting. Using a "one size fits all statement" is difficult for all three McWane Ductile plants. Generally speaking, and at the time of this article's publication, the current lead times for McWane Ductile pipe products should not likely exceed 20 weeks. In some cases, depending on the diameter and class required, they may be as little as 2 to 8 weeks after receipt of an order (ARO). It is important to contact your local rep for the most current information. 
The takeaway is this: As a result of our investments, today's lead times for some commonly specified Ductile iron pipe configurations have been reduced up to 70% compared to this time last year, even as product demand has remained strong. Our increased manufacturing capacity has resulted in our ability to be flexible and nimble in special customer situations. We anticipate further improvements in product availability in the coming months as progress in our domestic manufacturing facilities continues, and new initiatives are identified.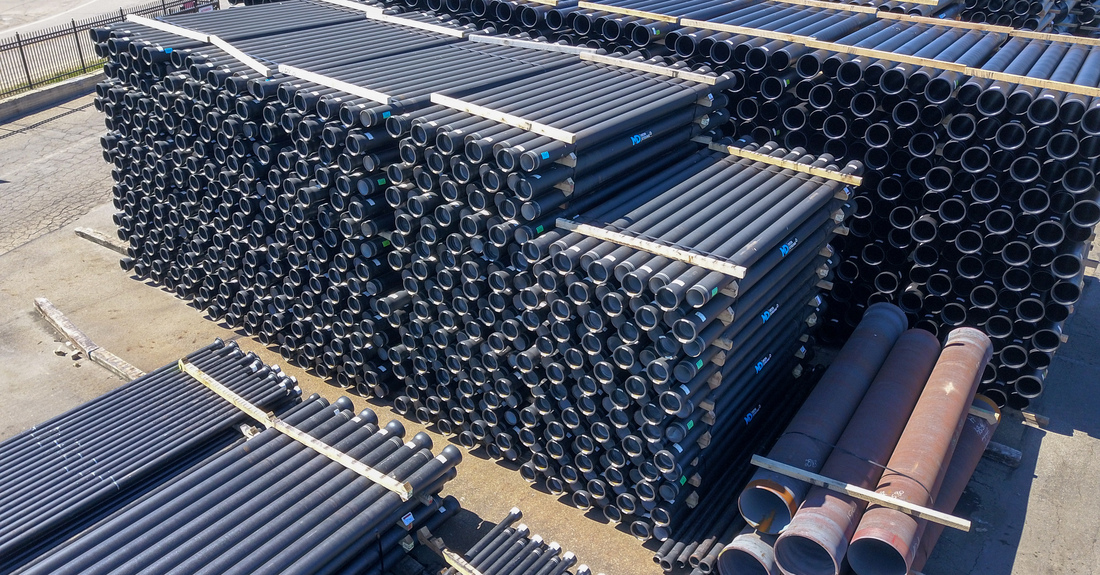 McWane Ductile pipe storage yards have returned and continue to remain at healthy levels.
SO, CAN I GET DUCTILE IRON PIPE OR NOT?
We all know and understand the importance of finishing a water main project on time and within budget. Unfortunately, many projects in 2022 were at a standstill, and Distributors, Owners, and Engineers were forced to supply alternate pipe materials due to the lead times and availability of Ductile iron pipe.
As mentioned here, those days are behind us. We are excited to say that if you want Ductile iron pipe, you can easily get it within your 2023 construction season. Don't let others convince you otherwise; you can remain "an all-iron water system" and stay #IronStrong. So again, our clear message is that we are ready for your business and committed to your projects and protecting your specifications.
It's time to get updated availability information on quality domestically manufactured Ductile iron pipe for your project. Contact your local McWane Ductile Sales Representative, who can provide more specific information for your project.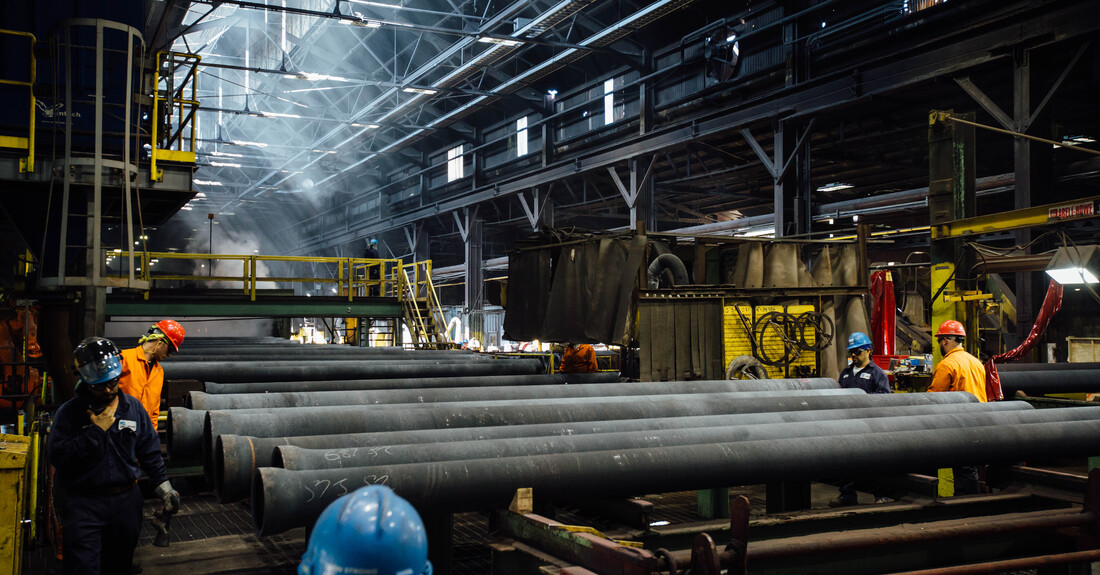 Ductile iron pipe production at McWane Ductile's Provo, UT foundry.
Have Other Waterworks Needs?
If you have any other questions regarding your water or wastewater infrastructure project, reach out. We have team members who've managed small and large water utility systems, served in engineering consulting firms, and bring decades of experience in solving field issues involving pipeline construction and operation. From design to submittal to installation, we strive to educate and assist water professionals.
Check Out All Our Digital Offerings